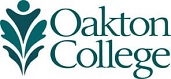 Eloina Prado Menzies
Seizing her second chance to get ahead
Eloina Prado was a typical eighth-grader from Evanston when circumstances beyond her control changed everything in an instant. A car accident left her in a coma for one week. After recovering, a brain injury made learning more difficult and frustrating.
For most young people, the transition to high school is challenging enough, but for Eloina, new learning challenges meant that she would no longer be able to go to class with her old friends, and instead had to take special education classes at Niles North High School. The adjustment didn't come easily. She began skipping classes, hanging out in the streets, and then in her senior year of high school, she stopped going altogether. She and her mother had a falling out, and soon she was living with friends.
After more than 20 years of struggle, Eloina worked with a peer counselor at Turning Point in Skokie who helped her set goals for a brighter future. One of those goals was to go back to school. She recently completed her high school equivalency at Oakton.
"It took four years, but I am very proud of the accomplishment of passing the GED test. Now, I am enrolled at Oakton as a college student and pursuing my interest in Early Childhood Education," she says.
"Eloina was a great student," her instructor, Lloyd Baretz, says. "She was inquisitive, enjoyed our discussions, and picked up the math concepts quickly. I realize that she had to juggle her own schooling with her family life, like helping her kids get to and from school and day care, but she was very self-motivated and did quite well."
In the following fall semester, Eloina enrolled in the early childhood education program at Oakton to earn a certificate. "If there is one thing that I know I am good at, it is taking care of children," the mother of six says. Her eldest four children are excellent students at Evanston Township High School and at Dr. Martin Luther King Jr. Literary and Fine Arts School.
GED Manager Jordana Lambropoulos says, "We are very proud of Eloina's persistence. She is a model of how to overcome adversity."