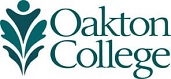 Named Endowments
Endowments established with the Educational Foundation offer donors the opportunity to create a permanent legacy at Oakton. Endowments can be established for scholarships, faculty development, instructional enrichment, library support, and campus improvements.
Scholarship endowments provide continual aid to Oakton students who have financial need or who meet specific criteria determined by the donor. For more information on endowed scholarships, visit our Scholarships page.
Program Endowments enable a donor to affect the future of education at Oakton by providing long-term resources that can be used torespond to the challenges and changing needs of public higher education.
The College's current Program Endowments include:
Lynne Adams Library Endowment
Butler Family Foundation Endowment — Health
Footlik Foundation Endowment — Technology
Frederick Quellmalz Photography Endowment
United Stationers Endowment — Educational Innovation
Storinger Art Endowment
Betty Keoughan Endowment for Emeritus Operational Support
Green Environment Endowment
Emering Leaders Program Endowment
Endowments are formalized with a Named Endowment Fund Agreement that is signed by the donor and the Educational Foundation. The agreement details the terms, conditions, and guidelines for the Endowment – as well as the name chosen by the donor. Funds given to an endowment are held in perpetuity, while interest earnings on these contributions provide a permanent source of revenue for donor-defined purposes.

For more information on named endowments, contact the Educational Foundation at 847.635.1893.