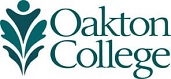 Gifts of Property
With careful planning, charitable gifts of certain types of assets will provide even greater tax benefits to a donor than a gift of the equivalent value in cash. The most favorable tax benefits derive from contributions of appreciated, long-term, capital gain securities, and real estate. In addition to receiving a charitable deduction for the fair market value of such a gift, the donor avoids any potential tax on the capital gain element of the gifted property.
OUTRIGHT GIFTS
Gifts of Securities
While gifts of appreciated securities are excellent ways to fund life income gifts (such as gift annuities or trusts), many donors transfer stock directly to the Foundation as an outright gift. This transaction enables them to receive an income tax deduction equal to the fair market value of the stock on the effective date of their gift - and avoid capital gains tax on the transfer.
Gifts of Art and Other Collections
Many Oakton friends have donated artworks and other collections to the Foundation. An independent appraisal secured by the donor establishes the fair market value of the gift for income tax purposes.

For more information on gifts of property, contact the Educational Foundation at 847.635.1893 or foundation@oakton.edu.