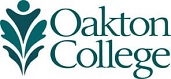 Scholarship Support—the Gift of Knowledge
"Please keep helping those of us who are driven by knowledge – your generosity will not go unrewarded."
– Oakton Scholarship Recipient

Contributions to the Foundation's Scholarship Program directly impact the lives of Oakton students. Scholarships give students access to a quality education, which can lift them above their circumstances, create opportunities where none were thought to exist, and enable a search for a better life.
Start your own scholarship or consider giving to an existing fund. A named scholarship can be created with as little as $3,000, while endowed funds require a minimum of $10,000 that will grow and provide support in perpetuity. Gifts to existing funds can be of any size, and are both appreciated and tremendously beneficial.
Scholarships for distribution in the next academic year must be funded by March 31. They may be used for tuition, fees, books, additional materials, and other expenses pertaining to a student's studies at Oakton.
Contributing to an Existing Fund
For a list of current scholarship funds, visit oakton.academicworks.com. For additional funds, contact the Foundation Office. Every gift, big or small, makes a resounding difference in assuring the sustainability of our Scholarship Program!
Creating a Current-use Scholarship
A current-use scholarship can be created by a one-time contribution, or with a multi-year pledge to support the scholarship with an annual gift. Scholarship sponsors determine the name of the award, along with awarding criteria (e.g. area of study). The minimum award level for an annual scholarship is $250.
Endowing a Scholarship
Endowed scholarships exist in perpetuity. Gifts to the fund are invested for long-term growth, and scholarships are awarded from interest income earned. A minimum of $10,000 is required to establish an endowment. Like a current-use scholarship, donors determine the name of the fund, along with criteria for award (e.g., area of study).
The Educational Foundation administers a scholarship endowment according to the following provisions:
When the endowment principal reaches the minimum specified amount and has matured for one year, it will be activated and the awarding process will begin. If the endowment fund does not reach the agreed goal within a three year period, the Foundation may choose to extend the pre-activation period or to award scholarships based on the existing balance of the fund.
The Foundation's spending policy for annual award once the fund has matured is three - five percent, based on a three-year moving market value of each endowment. This policy enables the Foundation to provide greater support and protect the economic value of each fund.
Investment of the corpus of each endowment shall be handled in accordance with Foundation investment policies, with the goal of achieving maximum earnings for each fund. Written records of the performance of each endowment are kept in the Foundation Office,  and reports will be sent annually to the founding donor or their designee.
Scholarship Selection and Recognition
The scholarship selection process is based on applicants' ability to meet all eligibility requirements, along with the Scholarship Committee's evaluation of students' personal essays. Oakton's Scholarship Committee is comprised of employees, donors, alumni, Oakton Trustees, and Foundation Directors. Scholarships are awarded towards the start of summer by the Office of Student Financial Assistance, and funds are distributed in mid-fall and mid-spring of the following year provided students have met the eligibility requirements.
During the fall semester, the Foundation hosts a Donor Recognition Banquet where donors and scholarship recipients have an opportunity to meet.
For more information about scholarships, call 847.635.1893.