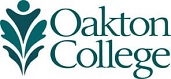 A Message from the Assistant Dean of the Oakton Library
Re: Library Services during the COVID-19 pandemic
August 25, 2020
Dear Oakton Owls,
I am writing to let you know about precautions the library is taking in the wake of the COVID-19 pandemic that affect the access and service you have been accustomed to receiving from the Oakton Community College Library.
For the safety of the entire Oakton community, both of our library facilities will remain closed during the pandemic. We are handling library materials that are arriving daily from all over the state of Illinois, as well as from libraries across the United States. We are following national guidelines for handling these materials safely, and as a result, we have needed to cordon off large areas in the library to make it possible to quarantine them appropriately.
While our doors may be closed, our faculty and staff are still working hard to provide access to our services and information resources. Many of our resources are online, and our reference librarians are available during normal hours by chat, email, and online conferencing such as Zoom and Google Meet, to help you connect to our resources and start your research. For physical materials such as books, we are offering curbside service at both campuses by appointment, which you can use to pick up books and technology owned by Oakton, as well as books from the I-Share system.
Unfortunately, having our doors closed means that some of our most heavily-used resources are unavailable, specifically our textbook reserves collection. If you are a student who needs help obtaining textbooks for your classes during this crisis, I strongly recommend you apply for financial assistance from the Oakton CARES COVID-19 Emergency Relief Program. Through a single application, you can receive access to financial resources to help pay for required course materials such as textbooks. For information about how to apply, visit Oakton's Federal CARES Relief Act page.
For further information about other college resources and services, visit Oakton's Remote Operations During COVID-19 Closure page, and for the most up-to-date information about the library, its services, and its resources, visit the library's website.
We are #OaktonStrong!
Jacob Jeremiah
Assistant Dean of Library