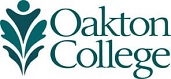 Health and Safety Information
Reported COVID-19 cases
Current week - April 5 - April 11, 2021
Students - 1
Employees - 0
Total – 1
Cumulative cases since fall 2020 semester (Tracking began Aug 3, 2020.)
Students - 73
Employees - 12
Total – 85
Information updated April 12, 2021.
Reduced Campus Population
During the spring and summer 2021 semesters, approximately 85 percent of credit-courses will take place online. About 15 percent of courses are taught in on-campus classrooms. All spring and summer 2021 noncredit Continuing Education, Training, and Workforce Development classes (adult education, Emeritus, English as a Second Language, GED, Continuing Education for Health Professionals) take place online.
Each week, approximately 1,300 students (unique, unduplicated) report to Oakton's physical locations in Des Plaines and Skokie (total student body approximately 7,000). Approximately 250 essential employees (unique, unduplicated) report to campus each week (total workforce approximately 1,260). The remainder of employees work remotely. Safety precautions detailed below have been implemented, including wearing face coverings, completing daily health screenings and practicing physical distancing while on campus.
Campus Access Protocol
All in-person student services are suspended until further notice.
See the Student Information, Resources and Services section for scheduling instructions.
Campus access is limited to students and employees approved to be on campus.
Due to the continued restrictions presented by COVID-19, Oakton students have limited access to campus facilities. However, in the effort to support the individual needs expressed by some students, the College has designated a limited amount of study space at both the Des Plaines and Skokie campuses. Beginning March 1, should you need a quiet space to complete academic work that includes access to a computer and internet services, please contact the Office of Student Affairs at studentaffairs@oakton.edu to express your need and receive more detailed information.
Students who need access to technology to complete their coursework should contact the IT Help Desk at 847.635.1965.
Daily Health Screenings
Before entering campus each day, all employees, students and visitors must complete a daily electronic screening. This certifies you are not experiencing any COVID-19 symptoms (full symptom list at CDC.gov), and that you have not been in close contact with any individuals who have tested positive for COVID-19.
Registered students and employees should use this form, located in the myOakton portal. 
Visitors and non-registered students will receive a form by email after scheduling an on-campus appointment.
An email will be sent by email to successful screening completers certifying their permission to enter campus.
Students, visitors and employees should be prepared to show the email (printed or on a phone) upon request to faculty, staff or college officials. 
For those unable to complete the form electronically, paper screening forms are available at campus entrances.
Those indicating they have COVID-19 symptoms or that they have had close contact with a person(s) diagnosed with COVID-19 will not be allowed to enter campus. They will receive  instructions by email regarding next steps.
We are committed to protecting your privacy regarding health records. Employee and visitor responses will be available only to Human Resources; Student responses will be viewed by student affairs officials and health services staff.
On Campus
Face Coverings
Face coverings/masks are required in public/shared spaces on campus.
Hygiene 
Students, employees and visitors must frequently wash hands for at least 20 seconds. Hand sanitizer dispensers are available for use if hands are not visibly soiled (hand-washing is preferred).
Physical Distancing Policy
Do not gather in groups, including in elevators.
Observe posted capacity limits in rooms, elevators and any other spaces.
Observe directional signage in hallways, stairwells, etc., as well as distancing markers on floors and workspaces. 
Until further notice, all (non-class) meetings must be held virtually, even if some or all of the parties are on-campus.
Avoid sharing personal protective equipment and other personal items.
Common spaces such as break rooms, study spaces, and conference rooms must promote physical distancing.
Break rooms and lunchrooms will be limited to food preparation only. Employees are encouraged to bring meals that do not require refrigeration or heating.
Accessing Buildings
Des Plaines main building: Doors 1 (south side via Lot B) and 10 (north side via Lot A) will be open.  All other entry points are closed. Employees should not park in Lot C.
Des Plaines Lee Center: Door 50 (main entrance off Lot D) is open.
Skokie Building: Entrance 1N and 1S are open. All other entry points are closed.