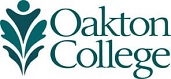 Frequently Asked Questions
How can I arrange an intake interview to request equal access for a disability?
Call the ADRC office at 847.635.1759 to arrange an appointment with an ADRC staff member.
What will I need to bring to the appointment?
You will need to bring a photo ID and recent documentation of the disability for which you are requesting equal access. Appropriate documentation for a learning disability or AD/HD often includes a psychoeducational report, but may also include other documents from your high school or diagnostician if they contain the necessary information about your disability such as diagnosis, diagnostician's name and contact information, how the disability was determined, the functional limitations due to the disability, and your current levels of functioning in various academic areas.  For a physical or psychological disability, a Verification of Disability form is needed.  The Verification of Disability form is supplied by the ADRC office and will be faxed from the ADRC office directly to your physician. Please give the physician's name, phone number and fax number to an ADRC staff member at the time of making the intake appointment.
What can I expect during the intake interview?
An ADRC staff member will ask you questions about your learning strengths and challenges, your learning style, how your disability impacts your academic performance, your short and long term goals, and whether you would like to request accommodations for your disability.   If you are a new student and need to take placement tests, you can usually take them the same day as the intake interview.  You should allow three hours for the intake and the placement tests.
How will I know what accommodations I will be entitled to for my disability?
An ADRC staff member will work with you to establish accommodations once you have registered for your classes.  If you have any questions regarding your accommodations, you should speak directly with an ADRC staff member by calling 847.635.1759. 
Do I need to do an intake every semester?
You do not need to do an intake every semester. If you would like to request the same accommodations each semester, you simply need to fill out an Accommodation Request Form at the front desk of the Learning Center. Though many accommodations can be provided more quickly, it is advisable to request your accommodations at least four weeks before each semester begins.