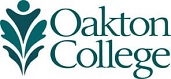 Locations and Hours
LOCATIONS
Des Plaines
Room 2409
847.635.1939
Skokie
Room A135 (in the Learning Center)
847.635.1446
Email
testingcenter@oakton.edu
We aim to respond to your inquiry within one business day. Please note that we cannot send testing results or personal information via email.
If you are looking for your placement results, you can log into your account and view your results.
HOURS
The Testing Center is available by phone or email
Monday through Friday, 8:30 a.m. - 4:30 p.m.
847.635.1939 | testingcenter@oakton.edu
The Testing Center is open on-campus Monday - Thursday during the hours above. On Friday we are working remotely.