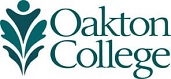 Strategic Plan and Initiatives
Since Oakton opened its doors nearly five decades ago, employees have worked to help students change their lives. Building on the earlier work of "Change Matters," the 2008-2012 strategic plan, and "Connecting What Matters," the 2013-2017 strategic plan, Oakton is now guided by "Success Matters," the 2018-2022 plan, which is focused on successful outcomes.
Approved by the Board of Trustees in March 2017, "Success Matters" affirms an invigorated commitment to students, as Oakton adopts new strategies for ensuring their learning, persistence and attainment. The plan includes four overarching commitments:
Equity Matters
Teaching and Learning Matter
Community Matters
Planning Matters
Students enroll at Oakton with the goal of building a better life for themselves and their families, and to make a positive impact on their community.  The goal of the college's new strategic plan is to facilitate that success.
Students arrive with unique readiness, culture, learning style, ability, experience, schedule, finances, and skills.  Helping them succeed requires understanding and responding to these differences while maintaining academic rigor and high standards. Oakton is dedicated to finding what drives student success, uncovering obstacles to individual success, and improving its priorities, processes, environment, curriculum, teaching and learning to facilitate successful outcomes.
By discovering more about Oakton's students, studying the college's methods and procedures, innovating  new strategies, and overcoming societal and institutional barriers to success—including affordability, accessibility, convenience, and culture—the college can meet the needs of a wider variety and greater number of students and improve the student success rate.
To reach a successful outcome—a degree or certificate conferred, credits transferred, or a career improved—every student needs personal attention and effective support from outstanding instructors, a great college, and a caring community.  "Success Matters" is Oakton's roadmap to that goal.
2018-2022 Strategic Plan Success Matters
2013-2017 Strategic Plan Connecting What Matters
Committee Members
Maya Evans, Chair, Executive Director of Research and Planning
Donovan Braud, Associate Professor of English and Coordinator of Great Books Concentration
Elena Couto, Manager of Development and Alumni Relations
Leana Cuellar, Director of Student Learning and Engagement
Mary Beth Finch, Coordinator of Institutional Effectiveness
Julia Gray, Web Services and Skokie Technology Services Manager
Safa Hamed, Professor of Mathematics (2015-16)
Meredith Knowles, Alliance for Lifelong Learning Registration and Records Assistant (2015-16)
Lena Lipinski, Student (2015-16)
Roxann Marshburn, Director of Grants and Alternative Funding
Mary Morrissey, Lecturer, Division of Mathematics and Technologies
Luanne Olson, Chair of Physical Therapy Assistant Program
Timothy Podlin, Police Officer
Micah Shaw-Rutschman, Lecturer, Division of Languages, Humanities, and the Arts
Richard Stacewicz, Professor of Social Science and History
Patryk Swietek, Student
Andrew Tieng, Student
Sandra Villanueva, Learning Specialist