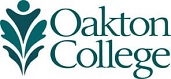 Financial Assistance
SGA Financial Assistance Scholarship
The Student Government Association (SGA) provides child care scholarships to Oakton students enrolled in the Early Childhood Demonstration Center.
For more information, contact Monique Hudson, site coordinator, at 847. 635.1441 or mhudson@oakton.edu.
The Child Care Assistance Program (CCAP) helps parents that are in school or working pay for child care.