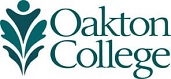 Philosophy & Curriculum
We Believe in the Power of Play.
We believe that play is the medium through which learning occurs. It's how children gain knowledge, develop creativity, build self-esteem, and form meaningful relationships.

Quality Care and Education

Our Curriculum
seeks to enrich the growth of each child with activities that range from math and science to music and art.
stresses active listening by teachers as children question concepts and strive to master ideas and information.
provides you with key information about your child's development and progress.

Our Center
The Early Childhood Center features bright, spacious, well-designed classrooms and outdoor space – and have access to all of the resources the College and the community have to offer.

Working in Partnership with Families
Family involvement is at the core of our programs. We work in partnership with you to provide the most beneficial and individualized experience for your child.  We encourage your input, ask for your suggestions, and engage in problem-solving together. Family members are always welcome in our classes.