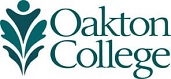 Board of Trustees Election
Oakton Community College
On April 6, 2021, two individuals will be elected to the office of Trustee of Community College District No. 535. These positions are six-year terms.
As required by the Illinois Public Community College Act, members of the Board shall serve without compensation, but shall be reimbursed for their reasonable expenses incurred in connection with their service as members of the Board.
Questions may be referred to the Special Assistant to the Board of Trustees for Oakton Community College at 847.635.1801 or bsparks@oakton.edu.
For more information about the April 6, 2021 Consolidated Election, please visit: https://www.cookcountyclerkil.gov/agency/2021-elections
This information is provided as a public service. It is the responsibility of the candidate to comply with all applicable laws and requirements.