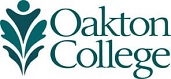 Board of Trustees Election
Oakton Community College
Trustee Candidates Qualifications and Information

On April 6, 2021, two individuals will be elected to the office of Trustee of Community College District No. 535. These positions are six-year terms.
The Illinois Public Community College Act provides that each candidate must on the date of his/her election be a citizen of the United States, of the age of 18 years or over, a resident of Illinois, and have lived in your community college district for at least one year immediately preceding his/her election.
As required by the Illinois Public Community College Act, members of the Board shall serve without compensation, but shall be reimbursed for their reasonable expenses incurred in connection with their service as members of the Board.
Questions may be referred to the Secretary to the Board of Trustees for Oakton Community College, at the address given above, by telephone (847.635.1801), or email eileen@oakton.edu.

This information is provided as a public service. It is the responsibility of the candidate to comply with all applicable laws and requirements.