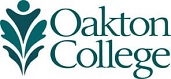 Previous Foreign Language
Credit for previous foreign language learning (other than AP, IB, or the Illinois Seal of Biliteracy) can be awarded when a student applies to the chair of Modern Languages in writing, requesting that credit be allowed for lower levels of a language up to a maximum of 12 semester credit hours. The student must complete an equal number of semester hours in higher level language courses at Oakton in that language, and must earn a minimum grade of B in each of these upper level courses.
How to Obtain this Credit
Enroll at Oakton.

Download, print and complete the Student Application for Previous Foreign Language. 

Submit application to Registrar's Office.

Meet with chair of Modern Languages who will arrange for an assessment.

If credit is recommended, chair will send form to Registrar's Office.
You will be notified by Registrar Services when credit is posted.
State Seal of Biliteracy Language Credits
Students who have demonstrated proficiency in one or more languages in addition to English, as designated on their high school transcript, will be awarded eight modern language credits. Students who enroll in courses at Oakton within three years of earning the Seal of Biliteracy will automatically have their transcript reviewed by the Registrar's Office for the Seal and credits will be awarded automatically.
For more information about credit for prior learning experiences, contact Advising Services at 847.635.1700.
Find out about transferring credit from a U.S. or foreign college or university.