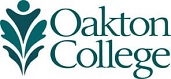 Register for Classes
We have your back!
Register for classes now and get 3 free credit hours
All students who enroll in at least 9 credit hours of fall classes at Oakton will receive 3 credit hours of tuition for free at the in-district rate. (For a limited time. Some restrictions apply.)
It's just that easy. No extra application needed.
Already registered? No problem.
Use the money to add another class, or pay for credits in which you're already registered.
Not yet registered? Do it today! Fall classes start August 23.
We know you're working hard to reach your big goals and big dreams, and we're here to help you get there!
Have questions? Please visit our FAQ page
Once your application has been processed and you have completed placement and orientation, you may register online or in person with a photo I.D. at the Enrollment Center. Registration typically begins several months before the start of a semester and ends on the first day of class, or until the class reaches maximum enrollment.
Registration Dates
Enrollment Center
Des Plaines
Room 1860, 847.635.1700
Skokie
Room A100, 847.635.1400
Hours
Monday - Friday: 8:30 a.m. - 5 p.m.*
Saturday - Sunday: Closed *
*Oakton is closed Friday through Sunday during the summer.

To register for noncredit classes, visit the Continuing Education page.