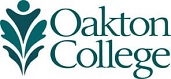 Annual Events
The Foundation hosts a number of annual events to meet new friends, raise funds, enable student success and thank our supporters.
Oakton's Finest: Art and More for Education's Sake
Thursday, April 22, 2020, at 7:30 p.m.
(Live-streamed through Zoom)
This year, the Oakton Community College Educational Foundation is taking its Art & More for Education's Sake event virtual. Please join the Oakton community for an entertaining celebration with live and silent auctions of artwork by students, faculty, and local artists as well as unique travel excursions and raffle prizes. Proceeds support student scholarships, faculty innovation grants, and the Student Success Fund, which helps Oakton's students cope with financial hardship.
Event participation is free and open to the public, including a 3-day online silent auction (April 20-22, 2021) as well as a live-streamed program and live auction on the evening of Thursday, April 22. The VIP package ($50 per ticket) includes a home-delivered charcuterie tray and a bottle of wine, is available through Monday, April 12th. For more information, contact Kristin Keramidas at kkeramidas@oakton.edu or 847.635.1813. Register today at oakton.edu/auctionevent.