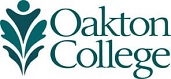 Annual Events
The Foundation hosts a number of annual events to meet new friends, raise funds, enable student success and thank our supporters.
Oakton's Finest: Art for Education Sake
Thursday, Sept.17, 2020
An art show, this vibrant social gathering and reception features works across a variety of medium, donated by Oakton faculty and students for auction. Funds raised support the Educational Foundation's annual fund, a critical resource for student scholarships, faculty and staff innovation grants, and other immediate needs to support student success. Tickets will be available for purchase in mid July.
Donor Recognition Brunch
Saturday, Nov. 7, 2020
President's Club donors and scholarship founders are invited to join Oakton Community College President, Joianne Smith for a brunch with new scholarship recipients. Invitations will be sent in late July.