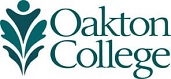 Virtual Commencement 2021
Congratulations Class of 2021!
Virtual Commencement
Monday, May 17, 2021, 6 p.m.
#Oakton2021
We will be hosting a virtual graduation ceremony this year to make sure we can keep everyone safe while still coming together to celebrate as we continue to face health risks from Covid-19.
The ceremony will be streamed live on this page starting at 6 p.m. on May 17.
There will be a watch party event with trivia, a live chat, and lots of photos. We will be spotlighting our 2021 grads on social media using the hashtag #Oakton2021.
Stay tuned for more information coming soon!
Are you graduating this year? Make sure you petition to graduate by February 19.
Do you want to be this year's commencement speaker?
We are looking for a student to send off this year's graduating class with a positive message. This is a great opportunity to leave a lasting impression at Oakton and gain experience in public speaking. Check out the requirements and make sure to apply by March 24.
Looking for the 2020 Commencement Video? You can find it, and the program, here.