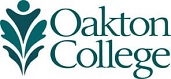 Student Government Association (SGA)
The Student Government Association (SGA) provides and represents the academic and social interests of the student body, while enhancing the college experience for all students. Working with the other student organizations and campus offices, the SGA provides opportunities for students to become actively involved in campus life. Five committees comprise the SGA. They are the Elections, Student Life, Student Information, Budget and the Clubs and Organizations committees.
The SGA recognizes student clubs and organizations, provides for the distribution and control of $500,000 in student activities fees annually and provides extracurricular learning experiences.
Elections for the executive officer and senator positions take place each spring. Vacancies may be filled by appointment. There is an unlimited number of volunteer positions open throughout the year. Elected and appointed leaders administer the SGA.
Advisors
Shedrick Daniels
sdaniels@oakton.edu
847.635.1699
Rob Peterson
rpeterson@oakton.edu 
847.635.1751