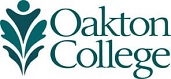 Requesting Services
Step 1
Apply to Oakton online at www.oakton.edu
As part of the application process, submit your transcripts and ACT scores
Step 2
Complete the  Appointment Form to request to speak with an Access and Disability Resource staff member regarding disability services or accommodations. A staff member will contact you.
Step 3
Meet with the staff member for your scheduled intake appointment
Bring documentation of disability to intake meeting
Take placement tests after intake meeting
Step 4
Attend the New Student Orientation (postcard will be sent  to you when application file is complete)
At Orientation, you will meet with an academic advisor, review placement test scores, and register for classes
Step 5
Fill out the Accommodation Request Form as soon as possible after registering for classes each semester in which you would like to use your accommodations
Please Note: Some accommodations may take up to four weeks to be processed, so make your request early
Step 6
After you have submitted an Accommodation Request Form, an ADRC staff will notify your instructors via email of your requested and approved accommodations.
Information about disability services
847.635.1759
Des Plaines, Room 2400
Skokie, Room A135
Information about what classes to take
Contact Advising Services
Des Plaines - Room 1860; 847.635.1700
Skokie - Room A100; 847.635.1400
Information about financial aid
Contact Financial Aid
financialaid@oakton.edu
Des Plaines, Room 1740; 847.635.1708
Skokie, Room A100; 847.635.1250