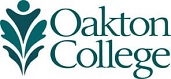 Testing Services
Oakton's Testing Center provides testing services to support incoming and current Oakton students, as well as members of the community.
The Testing Center is available by phone or email
Monday through Friday, 8:30 a.m. - 4:30 p.m.
847.635.1939 | testingcenter@oakton.edu
For more information, please visit the Remote Student Services page.
Types of Exams
Reading, Math or Writing Placement tests for incoming students
Pre-admission testing for Oakton's Nursing Program
Tests for students taking Oakton classes
Various certification tests
College Level Examination Program (CLEP) testing
Placement Testing at Oakton
Accommodations
Students who currently receive or intend to receive accommodations to complete a test should contact the Access and Disability Resource Center at 847.635.1759 or accessdisability@oakton.edu prior to testing.