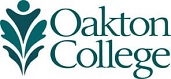 TRIO Student Support Services
TRIO STUDENT SUPPORT SERVICES AT OAKTON COMMUNITY COLLEGE
TRIO staff are here to help you achieve your educational goals at Oakton. Students who participate in TRIO are more than twice as likely to achieve their academic goals.
TRIO Student Support Services provides the following services to eligible students:
Academic Course Selection & Advising
Transfer Guidance
Financial Guidance
College Success Strategies
All services are free to eligible students.
Oakton students are invited to learn more about the TRIO Program if you meet one or more of the following requirements:
You are a first-generation college student (neither parent has earned a 4-year college bachelor's degree);
You have a financial need that meets income guidelines (as defined by the Department of Education);
You have a documented physical or learning disability
Contact TRIO at trio@oakton.edu to speak set up a time to meet with a staff member.
All Services are provided remotely during the fall 2020 semester.
Remote Services
Monday - Friday
9am-5pm
Appointments via Google Meets, Zoom, or phone 
Limited in-person appointments, contact TRIO advisor