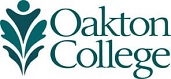 English Placement at Oakton Community College
Placement helps students and their advisors choose the right courses to successfully achieve their goals. Course placement is based on the results of Reading and Writing placement exams. Oakton uses ACCUPLACER® reading tests to assess reading comprehension and a writing skills test to assess writing level.

Placement tests can be taken remotely or on-campus.  Instructions and more information can be found online. If you've taken the ACCUPLACER (Reading) test within the last three years at another college or university, follow the online instructions to send the scores to Oakton. 

For more information about all the tests, please follow the links below.