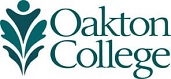 New Students
What is Placement
Placement helps students and their advisors choose the right courses to successfully achieve their academic goals.
The results of these tests are important. Math and English tests determine appropriate course placements - whether you can start taking college-level courses, or if it is necessary to take developmental courses. A student does not pass or fail a placement test. You will get a placement level score. English test results are valid for three years and math test results are valid for two years.
Which tests do you need to take?
Students can meet placement requirements in a variety of ways. Make sure all your documents (transcripts, score reports) are submitted to the Enrollment Center (enrollmentcenter@oakton.edu) If you are not sure if you need to take a placement test, you can log into the new student portal to view your admission checklist.
Information on the different ways you can meet placement can be found at https://www.oakton.edu/admission/placement/index.php
Available Tests
Reading, Writing and Math placement tests are available to be taken remotely (taken away from campus). On this form, you will confirm that you review, understand, and agree to the following items about remote testing before this form is submitted:
Guidelines for taking tests remotely
Technology requirements for taking tests remotely
Oakton College Code of Academic Conduct
Students requiring a disability-related testing accommodation must first contact the Access and Disability Resource Center and follow intake procedures before filling out the placement request form. accessdisability@oakton.edu
Remote Testing Guidelines, Technology Requirements & Oakton's Code of Academic Conduct
Submit a Placement Request Form
There is limited space for students to take the tests on campus.  If you cannot take the tests remotely, please email the Testing Center with your request.  testingcenter@oakton.edu Students requesting an on-campus appointment will need to agree to new rules and safety measures.
 Preparing for the tests
It is highly recommended that you become familiar with each test before signing up.
Preparation material for the English tests (Reading and Writing) can be found at https://www.oakton.edu/studentservices/testing/new_student/english/index.php
Information about the math test can be found at https://www.oakton.edu/studentservices/testing/new_student/aleks_math_placement.php
The Learning Center can also provide assistance to Oakton Community College students interested in preparing for these exams. Please contact the Learning Center at learningcenter@oakton.edu or 847.635.1658 for more details.
When and where will you see your placement test results?
Directly after finishing the reading and math placement tests you will see your result on the screen. The results will be uploaded to your account within one business day. Writing tests are graded by multiple individuals and take a bit longer. Writing results will be available 5 business days after taking the exam.
All testing results will be posted on the Oakton website. Please follow the steps below to locate them
Go to www.oakton.edu
Click on the myOakton link and log in
Select Student Profile
After the profile loads, Select Prior Education and Testing from the left-hand menu