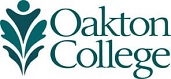 Nursing Pre-Admission Tests for Oakton
HESI A2 Entrance Exam
The HESI Entrance Exam is used by Nursing Programs nationwide as a tool to help them screen applicants. The test is also referred to as the HESI Admissions Assessment Exam or the HESI A2.
The HESI A2 consists of both an academic portion and a personality portion.
The HESI A2 content exams that Oakton has chosen are:
Reading Comprehension
Vocabulary and General Knowledge
Math
Biology
Anatomy and Physiology
Learning Styles
Personality Profiles
Critical Thinking
For more information on the content exams Oakton has chosen, and also in order to prepare for the HESI entrance exam, you can access the HESI information page.
Material for preparation:
- HESI Admission Assessment Exam, Edition 3 or 4
- This book is available for purchase in Oakton's bookstore and on Amazon.com
Register for the HESI exam online at https://ce.oakton.edu/. Go to "Browse Programs, Health Careers, View Health Career Courses, HESI Exam" or register through the Alliance for Lifelong Learning Office (Room 1420  Des Plaines and Room A120, Skokie), or online at www.oakton.edu/conted. Call 847.982.9888 with any questions.
Mary Christiansen, Testing Coordinator, at mchristiansen@oakton.edu