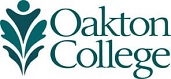 Remote Placement Testing Details
Remote Testing Guidelines
The test area is defined as in the immediate reach and view of the tester.
Tester must remain in direct frontal view of camera at all times.
Testers must remain seated and continue testing where the test began. Breaks are not permitted.
Tester must allow proctor to share tester's computer screen and grant permission to computer screen when requested.
Tester may not record, screenshot or save any part of the exam. This action will constitute cheating. If a tester is observed cheating, all testing will be voided.
Cell phones, I-Pods, and all other electronic devices are not allowed in the testing area. If a tester is caught with one of these items, the test may be voided.
No watches will be allowed in the testing area.
No other person, including children are allowed in the testing area. You must test alone in a quiet room.
Testers must be prepared to present appropriate photo identification at the beginning of any live testing sessions and at any time requested by the proctor. There are no exceptions to this rule. Individuals without photo identification will not be allowed to test. Refusal to present identification during or immediately after the test will result in test invalidation.
Calculators are not permitted for the ALEKS placement exam. The ALEKS test will provide a calculator when appropriate.
For live proctoring appointments, no testing may begin if the tester is five minutes late to the appointment.
Technical Requirements for Remote Placement Testing
Your computer must meet the technical requirements to test. Note that the requirements vary by test. Multiple monitors are not permitted to be used for any of the exams.
Math Placement: Desktop computer or laptop with a working built-in or external webcam & microphone capable of downloading a secure browser. (NOTE: Chromebooks, cell phones, iPads, or other tablets will NOT work.)
For information about the secure browser download and other system requirements, go to https://www.aleks.com/support/lockdown_system_requirements
Reading Placement
The ACCUPLACER reading placement test can be taken through the testing provider Examity or through Zoom with Oakton College Testing Center staff. Examity sessions can be scheduled 24/7 at the tester's convenience. Testers are required to set up a profile with Examity prior to testing. Zoom session availability and scheduling options are more limited.
Reading Placement Testing through Examity: Desktop computer or laptop preferred with a working built-in or external webcam & microphone. (NOTE: Chromebooks should also work but iPads and cell phones will NOT work.)
(Check your system's readiness https://prod.examity.com/systemcheck/check.aspx )
You will be asked to allow pop-up windows and download an extension for Examity. Only Google Chrome or Firefox browsers can be used
Reading Placement Testing through Zoom: Desktop computer or laptop with a working built-in or external webcam and microphone preferred. Chromebooks or tablets are allowed. (NOTE: If you are using an iPad or Chromebook to test, you will need a second device with a camera (like a phone) with Zoom installed)
Zoom must be installed ( https://www.zoom.us/download#client_4meeting) and pop-up windows allowed.
Writing Placement: Desktop, laptop, Chromebook or iPad (no cell phones).
Oakton College Code of Academic Conduct
Oakton's Code of Academic Conduct prohibits:
Cheating
Copying or attempting to copy from another student's work
Attempting to using unauthorized information, notes, study aids, or other materials
Any unauthorized collaboration with others
Plagiarism (turning in work not written by you, or lacking proper citation)
Falsification and fabrication (lying or distorting the truth)
Helping others to cheat
Unauthorized changes on official documents
Pretending to be someone else or having someone else pretend to be you
Making or accepting bribes, special favors, or threats, and
Any other behavior that violates academic integrity.
The complete code of academic conduct can be found at: https://www.oakton.edu/studentlife/academic_conduct/index.php