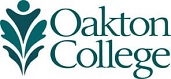 Oakton Virtual Art Exhibit Celebrates Black History Month
The linocut "Freedom Now" by Chicago artist Margaret Burroughs is one of the many images on display at Oakton's virtual art exhibit celebrating Black History Month.
Des Plaines, Ill. (Feb. 1, 2021) – Oakton Community College invites you to see the world through the eyes of prominent African American artists by exploring a free virtual art exhibit during Black History Month. Oakton's Koehnline Museum of Art presents a selection of works drawn from its permanent collection, featuring African American artists' works and other artists who depict African American topics. The exhibit can be viewed online at https://www.oakton.edu/about/thearts/museum/current_exhibition/index.php through Sunday, Feb. 28.
"African American Artists and Themes from the Collection of the Koehnline Museum of Art: Celebrating Black History Month" represents Oakton's longstanding commitment to inclusivity and diversity through the introduction of Chicago artists such as Margaret Burroughs, Richard Hunt, Eugene "Eda" Wade, Egon Weiner, Gregory Orloff, Joyce Owens and Judith Roth. It also includes post-Civil War images by Frances Palmer and Walter Richards and several African American movie posters from the 1930s and 1940s, reflecting the struggle for African American civil rights.
"Oakton has an extensive collection containing African American artists whose works are on display not just during Black History Month, but year-round," says Nathan Harpaz, curator of the Koehnline Museum of Art. "Our permanent collection reflects Oakton's values."
According to Harpaz, Burroughs' works will be among the many highlights. She studied at the Art Institute of Chicago and at Mexico's Esmerelda School of Art and Taller de Grafica under Leopoldo Mendez, a prominent printmaker. In 1961, with her husband Charles Burroughs, she founded the DuSable Museum of African American History in Chicago.
In 2008, Burroughs participated in the Koehnline Museum of Art's exhibition "Convergence: Jewish and African American Artists in Depression-era Chicago." She visited Oakton's campus during that showing, donating more than 20 of her linocuts to the museum's collection.
For more information, contact Nathan Harpaz at nharpaz@oakton.edu.