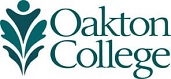 Learning Center
The Learning Center provides tailored academic support services that foster success for all learners in a welcoming, professional environment that emphasizes achievement amongst a diverse community. The Learning Center has supplemented tutoring with professional-level support and offers a variety of educational support services, including tutoring, study strategies and techniques, and co-curricular programs that enhance classroom learning.
Limited in-person services
By appointment only
Skokie: Tue., 9 a.m. - 4 p.m.
Des Plaines: Wed., 9 a.m. - 4 p.m.
Services Offered*
In-person drop-in Anatomy and Physiology tutoring
Des Plaines: Tue., 12 p.m. - 4 p.m. (Room 362 Lee Center) 
Skokie: Thu., 3:30 - 6:30 p.m. (Room A243)
Calculator loan program pick-up or drop-off
Computer usage to access temote tutoring services
*All services need to be scheduled in advance. To schedule your appointment, contact the Learning Center at learningcenter@oakton.edu or 847.635.1658.
Remote Services Information
To provide engagement and support to students while the college operates remotely due to physical campus closings as a result of the COVID-19 Pandemic, the Learning Center has outlined the following services. Please review and consider these resources as Oakton collectively works to ensure student success under these unprecedented circumstances.
Questions about these resources can be emailed to LearningCenter@oakton.edu.
Table of Contents