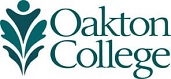 TRIO News and Events
TRIO Students at Oakton Community College stay involved on campus by participating in activities and events in the Fall, Spring, and Summer semesters.
To be considered in "good standing" with the SSS TRIO program, students must fulfill participation requirements each fall and spring semester.
This requirement may be met by:
Meeting with your TRIO Advisor at least twice each semester
Participating in at least two TRIO or Oakton Events or Activities
Examples of Events:
CHECK OUT OUR TRIO EVENTS! 
Academic Success and Beyond Workshops 
To attend the workshop via Zoom, please click on the title of the presentation during the day and time it is scheduled.
4/14/21 Test Taking Strategies
Join Meeting at 2:00 p.m.  https://oakton.zoom.us/j/94237411178?pwd=QWhSaDRwR2Y3QnRuYTJWeVp6OVdqQT09 
Learn how to cycle through a test and establish an effective routine that keeps you calm and collected during exams.
4/28/21 Applying Skills for Career and Transfer
Join Meeting at 2:00 p.m.  https://oakton.zoom.us/j/93052240691?pwd=OGdJYStJamVwTHZIcUlqT3h5ZmNMUT09 
Join this interactive session with a career coach from the Career and Transfer Center. Track your experiences that will help you prepare for the next steps.
Financial Literacy Workshops
Purpose: The purpose of the financial literacy workshops is to inform TRIO students of the financial aid process within a college/university setting. Students will have an opportunity to learn about the various types of financial aid available. These workshops will prepare students to prepare and complete the FAFSA and learn how to budget their own personal finances. TRIO will aim to educate students on making financial decisions that will help them throughout their college careers and in their personal life. In conjunction with the workshops, TRIO will introduce CashCourse to TRIO students and provide topics for review on personal finances, loans, and budgeting.
Dates:
Virtual College Visits  
Purpose: Provide an opportunity for TRIO students, who are predominately first-generation, to see available transfer options. Provide exposure to admission requirements, different campuses, and build connections with staff at potential transfer institutions. Whenever possible, connect students to TRIO SSS offices at potential transfer options.
Dates:
TRIO Job Interview Skills Workshop  
Purpose: The main purpose of this workshop is to connect TRIO students to the Career and Transfer Center and provide an opportunity to learn how to appropriately interview for employment.   
Dates: Tuesday, April 13, 2021 
Time: 2pm-3pm
Zoom Link:  https://oakton.zoom.us/meeting/register/tJMvdO2tqDspE9S7Z4Ls5UB-KYAR3a6Q-GQu
TRIO Graduation Celebration  
Purpose: To wrap up the year and build a community with a celebration for TRIO students. This virtual event will allow TRIO students to share their accomplishments and transfer plans
Date: Friday, May 14, 2021
Time: 3pm
Zoom: https://oakton.zoom.us/meeting/register/tJMqcOCqpzwqH9yPiBZuF9SUVxZQDfb8_vWr
-
-